"Take a little boy and a little girl. A little boy falls down and the first thing we say as parents is 'Get up, shake it off. You'll be OK. Don't cry.' When a little girl falls down, what do we say? 'It's going to be OK.' We validate their feelings. So right there from that moment, we're teaching our men to mask their feelings, don't show their emotions. And it's that times 100 with football players. You can't show that you're hurt, you can't show any pain. So for a guy to come into the locker room and he shows a little vulnerability, that's a problem. That's what I mean by the culture of the NFL. And that's what we have to change."

This is what Bears receiver Brandon Marshall said last year when Jonathan Martin of the Dolphins went public about harassment by fellow teammates Richie Incognito, John Jerry and Mike Pouncey. Racial epithets, homophobic language and sexual insults against Martin's mother and sister were the routine of his locker room experience till he finally quit the team unable to bear the continuous onslaught of his teammates. "I hate going in everyday" he messaged a friend.

The story is that Miami Dolphins coaches asked Richie Incognito to toughen up teammate Jonathan Martin, the Sun Sentinel newspaper of Fort Lauderdale reports. And when Martin quit the team, some of his teammates felt it was not an appropriate masculine response and that he should have countered aggression with more aggression. They also spoke up in defense of Incognito. "We joke with each other. You can't have thin skin around here," defensive tackle Randy Starks said. "We're trying to clear Richie's name. He's getting a bad rap." The "misunderstood" Richie continued to draw a salary during his suspension till he was finally let go by the Dolphins.

The culture of aggression and violence spills over to the players' personal lives. Hot on the heels of the Incognito/Martin mess, came the fiance-beating episode involving Ray Rice of the Baltimore Ravens. He reportedly punched his
fiancée
(Janay Palmer) in an elevator till she slumped unconscious to the floor, and then dragged her limp body half out of the elevator and left her there. However, when the police came, they arrested both Ray Rice and his
fiancée
apparently because she had tried to swat him earlier which precipitated the whole incident.
A former prosecutor, Christopher Mallos
said, "We always caution police officers not to make dual arrests. It's a big mistake, because it's their job to determine who is the predominant aggressor. And that predominant aggressor analysis is so important for the first responders to do. It's difficult to do after the fact, it's difficult for prosecutors to do. But if someone is the victim of a crime, if someone's a victim of battering, ongoing, systematic abuse and control, and now they're beaten again and they use violence against their abuser, and they are turned into a defendant in a criminal case, that's almost like using the criminal justice system to re-victimize that victim. It should never happen." A day after the arrest the couple got married--no doubt to protect Ray Rice from legal troubles. A footnote--Ray Rice is involved with "A Ray of Hope: A Pro-Kindness, Anti-Bullying, Teen Suicide Prevention Outreach."
No locker room scandal compilation is complete without the mention of Jerry Sandusky, assistant coach at Penn State, who molested 10 boys over a 15-year period. The locker room showers cannot ever wash away the filth of the man's actions. This place afforded the man the privacy and the authority to traumatize these boys. "Fall 2000: A janitor sees Sandusky in the showers performing oral sex on a young boy identified as Victim 8. The janitor tells co-workers and his supervisor, but the incident is not reported to authorities at the time.February 2001: A graduate assistant, later identified as Mike McQueary, reports seeing Sandusky rape a boy of about 10 years old in the shower of the campus football locker room." Where did he find these boys? Through a charity for troubled children that he founded called The Second Mile.
Joe Paterno, the coach at Penn State, was fired (following an investigation conducted by an independent panel commissioned by Penn State) for covering up Sandusky's sexual abuse to protect the football program at Penn State. The N.C.A.A. also imposed penalties on the university and the football program, including a $60 million fine, a loss of scholarships and a four-year postseason ban. When Paterno was fired, the Penn State student population was outraged. They went berserk destroying property and clashing with the police--a knee jerk reaction, if you will, to answer violence with more violence.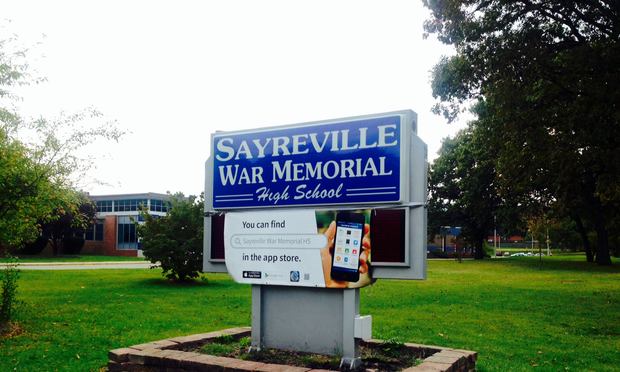 Recently, in Sayreville NJ, 7 teenagers were charged in connection with sexual assault on freshmen in a hazing scandal that forced the high school to drop the football program for the rest of the season. CBS reports, "A freshman football player would be pinned to the locker-room floor, his arms and feet held down by multiple upperclassmen. Then, the victim would be lifted to his feet while a finger was forced into his rectum. Sometimes, the same finger was then shoved into the freshman player's mouth." "It's sickening," a parent told NJ Advance Media. "Just think if my son or somebody else's son wanted to leave and they either felt overwhelmed by it, [or felt] they couldn't leave because there was somebody at the door. It's like being in a bad dream."

When the scandal first broke out there was stunned disbelief. "People in the football program are the ones who are getting bullied," wrote junior Anthony Porcaro, a 6-foot-3, 255-pound lineman and one of the school's top college prospects, in a tweet "They have no proof of this incident. Why? BECAUSE IT DIDN'T HAPPEN!" His anger began Monday as simple sadness and disbelief. "I'm really about to cry," he wrote in one message. "I can't go to sleep over everything that's happened," he added in another. "The board has no right to mess up multiple kids futures over one kids rumor," he continued. "My future depends on this program."

The rant of this player reveals all too starkly the lack of compassion endemic to the football, indeed, the entire sports culture. Football seems to breed competition, violence, selfishness, lust for fame and greed. Maybe we can live with most of it, but violence is inexcusable. What makes boys of 15-17 behave in this way? How do they even think up such methods of torture? Sayreville Schools Superintendent, Richard Labbe, acknowledged that more information is needed, but "it seems highly unlikely that a group of rogue seniors suddenly concocted these attacks on their own, with no history of hazing in the program to serve as a catalyst." Why do they think and act so aggressive? What kind of upbringing do they have? Is it so important for the parents that their children become tough, violent and popular?

I've seen parents cheering at school games and Little Leagues. Often they yell at the kids, yell at the coach and fight with other parents while getting into the "spirit" of the game, cussing everyone out. I've seen red-faced kids on the verge of tears, being told to be strong and to shape up. The root of the violent behavior is right there--in that parent whose only priority is to alter his child's personality and keep it twisted. The child, in turn, walks all over the well-being of other people to claim a prize that is worth nothing if he has to wreck a few lives to get it. However, that is not how the public sees it. They do not connect the dots, the cause and the effect. To them the sport is entertainment. There is money, there are endorsements and there are sponsors. And the winner should take all. The children learn that at a very early age. That athletic entitlement comes with a feeling of superiority over those who cannot qualify for the team. They are popular, they get the girls and the glory. But they need that adulation every single day like a sugar fix. The pride comes not from just being the best but from forcing others acknowledge it. So sometimes they behave badly and get away with it. The high school bullies are the young Incognitos, Rices, and Sanduskys of the world.

The victims pay twice. They are victimized once by the bullies and victimized once again when their cry for help is ignored. The coaches in that school should all be fired--if they weren't aware of this bullying they should have been and if they knew and didn't help that is even worse. Football program should be cancelled till a better system of supervision is in place. Instead of mourning the death of football like that senior Sayreville athlete did, I would kiss the gridiron in relief that my children will be spared more ugliness.